---
Battling the Porch Pirates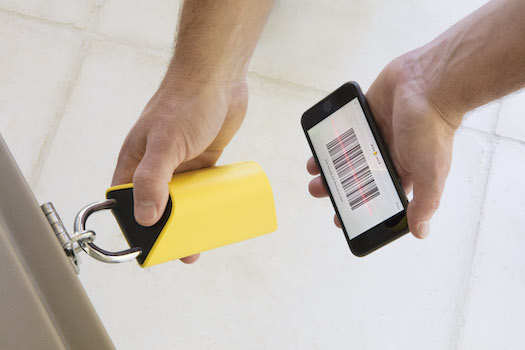 Sad to say, the e-commerce sea is besieged by porch pirates…that are trying to make sure that the electronic gadgets, tools, and equipment that consumers order never make it to home port.  I have been robbed by these rascals even here.
We are located in a multi-tenant building and our shipments get lost and delayed.  And we are not alone. Part of the mix is a new level of thieves dubbed porch pirates, who some amateur sleuths have even caught red-handed on camera.
These modern-day pirates look for boxes, hopefully filled with expensive electronics or other items, to steal from people's porches.  E-tailers are doing their best to respond. Amazon has introduced the Amazon Photo on Delivery, in which a photo may be taken of an item sitting in the porch after it is delivered. The photo shows up if you track your order. UPS and the United States Post Office haven't started doing this yet, but it will come.
Many people have attempted to solve this problem. One Atlanta entrepreneur has come up with a lock called BoxLock.  The idea is that the receiving customer puts the tracking number of the expected package into the lock and then the delivery person scans the box which then opens it so the shipment can be locked inside. A house master key allows you to open the box when you get home. It's a good idea, but I think it still has some kinks to be worked out. First, the lock is battery powered so it needs to be charged and might run out of power. The other reality is that the porch pirate probably could steal the entire box (although it would make it less inviting). Perhaps the box should have a wall mount.
I think that Amazon's locker service is another powerful option that other retailers might imitate. This provides access to packages any time and the end user can pick up an item using a code. I've used this often and it's easy to say you are ready to pick up a package and get the code sent to you. The code is active for 15 minutes and seamlessly updates the tracking information.  Some retailers are thinking outside the box. Kohl's department store, for example, lets customers drop off return merchandize at their local Kroger's grocery store at this type of locker. These markets are open for much of the day, from 6 a.m. to 1 a.m. at my local shop, for example. It's a place that many people go often anyway. It keeps merchandise safe and makes returns convenient.  They could reverse this process and make ways for customers to pick up deliveries.
So, what challenges is your company having with last mile logistics? What might solve them? Are you fighting the war of the porch pirate? Let us know in the comments section below.
Recommended Posts
November 5, 2020
March 5, 2020
March 2, 2020